We know a "squared away" cop when we see them. They are often recognized as those go-to guys and gals that we like to have on calls. (Getty Images)
By Chief Tom Wetzel for Police1
The current challenges American police officers face must be remedied. Lives are at stake – both the cops and those they serve.
As a strong advocate of community policing, I believe it will take a collective effort between officers and their communities to develop solutions that will help build our service model. But it must be the police themselves who provide the critical leadership and creative ideas for best improving our time-honored profession.
As a police trainer with the Northcoast Polytechnic Institute, I have the privilege of teaching police officers about management and leadership. There I have met some fine and deeply committed public servants who want to make a difference in the communities they serve. They are smart, caring individuals who are willing to risk their lives for strangers and their creative juices are flowing.
This was well evidenced this year when I was teaching a first-line supervision course and I made a reference to "squared away" cops. This is a common term, but it's hard to define. We know a "squared away" cop when we see them. They are often recognized as those go-to guys and gals that we like to have on calls.
After the class, I had the opportunity to talk with a young sergeant named Randall Neitzel. He had thought long and hard about the "squared away" phrase and had developed a four-square model of what the concept should mean for cops.
The Neitzel "Squared Away" Developmental Concept is both a theoretical and visual training tool that builds off four fundamental blocks: knowledge, accountability, ability and work ethic. A "squared away" cop will have all four working seamlessly: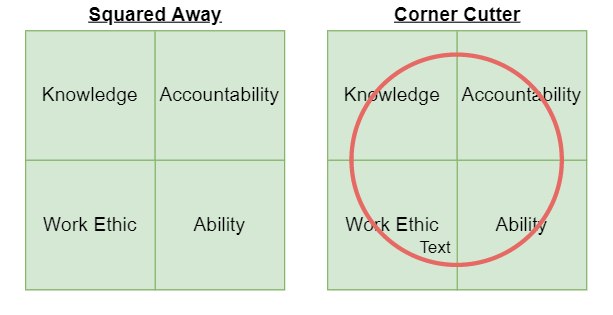 The knowledge block addresses education, training, experience and learning from our mistakes; accountability focuses on ethics, our oath of office and doing the right thing when no one is watching; the ability portion involves judgment, decision-making, adapting to change and personal growth; and the work ethic quadrant highlights the desire to go the extra mile and improve on personal shortcoming.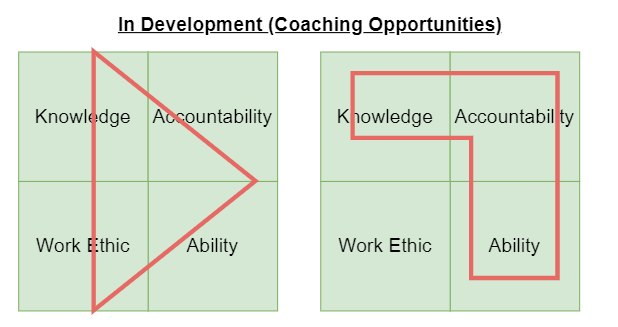 The beauty of this model is that it gives police supervisors a conceptual tool for coaching officers. It can help guide leaders in their efforts to help officers achieve a "squared away" status.
It also is a useful visual reference for officers who want to develop the best version of themselves but who might need to put extra work into certain quadrants. In short, the Neitzel concept provides a simple, workable blueprint for a successful career in law enforcement.
What Sgt. Neitzel contemplated and then distilled into an actionable tool impressed me. It reinforced my confidence that the American police model is only going to get better because of cops like this young sergeant. We have an entire upcoming group of deep-thinking cops who are going to pave the way for building and improving on our service model. They are going to be the critical leadership that our profession needs right now to produce better, more responsive, and empathetic public servant guardians who will usher in a new era of protecting and serving. It could not have come at a better time.